Times Tumblr Raised Serious Questions About "Harry Potter"
Sirius questions?
Love at first sight is dangerous.

This is so cool.
Firework effects :)
never take the road less traveled by. im lost in the woods and all i have is this stupid guide book called the complete works of robert frost
Project for my Social Psych class last semester. This poster series was created to 1) challenge these internalized stereotypes by bringing them to the viewer's attention and 2) expand the range of role models by including a diverse group of women. Each poster follows the same basic pattern: a woman who has demonstrated her competency in a particular area refutes the stereotype that appears above her in the form of "Girls can't …". While the posters target girls ranging from children to young adults, I expect the message would also cause people outside that demographic to question their own beliefs about women and power.  I designed each aspect of the posters with several principles of social psychology in mind:
This really makes sense!
Once a king or queen of Narnia, always a king or queen of Narnia.
Once a house of Hogwarts, always a house of Hogwarts?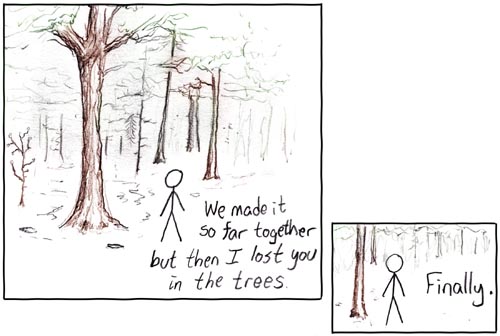 ?
Quote from a retired Disney princess, who was one of the first Snow Whites.

Words to live by.
Two scientists walk into a bar

The first says "I'll have some H2O."

The second says "I'll have some H2O, too."

Both of them receive water because the bartender is not irresponsible enough to serve concentrated hydrogen peroxide as a drink.

THAT GIF

the other version